All you need to know
about your benefits on one page
Trinity Marketing Services offers you an array of benefits intended to not only help in illness but also to keep you healthy and save you money. From online management access to live assistance, Trinity's benefits have been designed with our members in mind.
If you have any questions or need further assistance, please contact our Care Concierge Team at (888) 816-1655.
Program Administrator
Your Program Administrator is Trinity Marketing Services.

For any questions about your benefit program please call our Care Concierge Team at (888) 816-1655.
Claims Administrator
Your claims administrator handles provider issues and claims processing.

For provider and claims issues please call the Care Concierge Team at (888) 816-1655.
Benebay links:
Log in to the member portal to view your EOBs, download ID cards and much more.
Transparecy in Coverage information
ABA links:
Transparency in Coverage information
S&S Health links:
Networks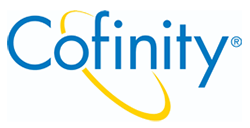 Pharmacy Benefits

DirectRx Solutions offers a transparent pharmacy services solution with access to 69,000 pharmacies nationwide. Unlike a traditional PBM, they manage pharmacy costs and improve the quality of care for members by seeking innovative ways to channel their resources for a greater impact to improve the lives of others. One of their most popular solutions is Intercept Rx (see below).
To access the DirectRx Portal, visit rx.directrxsolutions.com.
Prescription Savings Program

Founded to battle rising healthcare costs, our prescription savings program saves you money on many high-cost medications.
With immediate savings, participating members receive a white glove treatment solution coordinated by our Member Advocate Team.
To start saving, visit intercept.health/rx and schedule a call with a Member Advocate today!
TeleHealth Provider

Your TeleHealth Provider is MDLive.
Want to talk to a doctor but don't want to drive to the doctor's office and sit in a waiting room? No problem! MDLive is included with your health benefit plan and is free for you! With a $0 copay, you can talk to a live doctor right over the phone and get answers. Don't want to hold for the next available doctor? You don't have to! You can schedule an appointment with one of the many doctors available through the platform and you can choose who you want to talk to. Register today!
To register, text trinity to 635-483, call (844) 403-0555 or visit mdlive.com/trinity.
BETR HEALTH - Lose Weight + Improve Mood, Energy, and Sleep
100% COVERED PROGRAM FOR TRINITY MEMBERS
Reach your weight and health goals without dieting and punishment! Stress and diet-induced inflammation are the root causes of our struggle with healthy living and weight loss.
Betr is a movement. Members of this movement will use food as medicine to replenish and heal from the inside out using a gut-healthy food protocol catered to your unique tastes.

Members will also receive a $25 gift card towards meals (optional) after enrolling!
Have an HSA plan?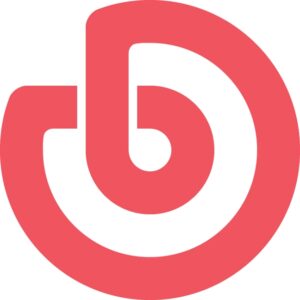 Enrolling in a high deductible health plan (HDHP) and utilizing a health savings account (HSA) helps you keep more of your hard-earned money and lower your overall healthcare costs, all while charting the path toward better overall financial wellness. To complete your registration, click here.
If you have an HSA plan, visit bendhsa.com/trinity.
Member ID Card
It is important to keep your Member ID card with you at all times. Healthcare providers need this information to contact your health plan about coverage and payment. It also includes contact information for MDLive and Pharmacy assistance.
COBRA Forms
COBRA continuation coverage is a temporary extension of group health coverage under the Plan under certain circumstances when coverage would otherwise end. For more information, please view the Continuation Coverage Rights Under COBRA.
Notices for download:
Need assistance?
Need assistance with a medical claim or have a question about your coverage?
Call our Care Concierge Team at (888) 816-1655.